---
Popular Modern Luxury Rabbit Decor | Electroplated Silver | White Rabbit | Silver Rabbit | Living Room | Office | Study | Bedroom | Display Art

Product attributes:
Material: Ceramic
Style: Modern Luxury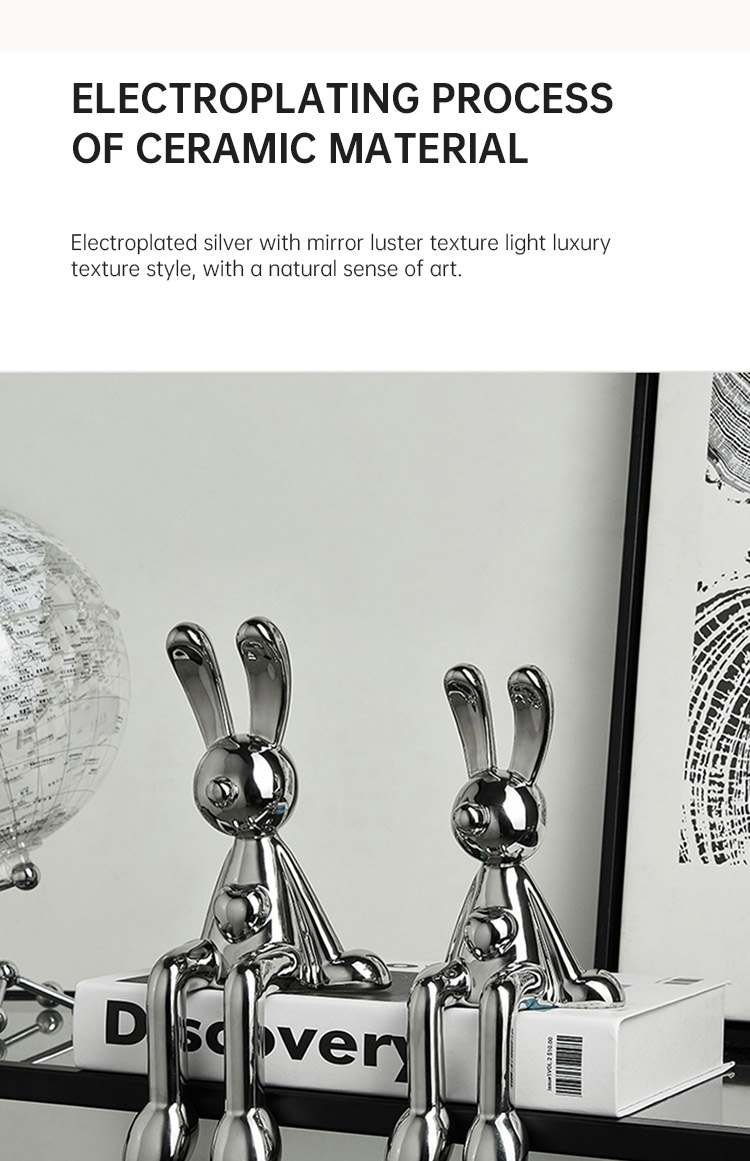 SOCIAL MEDIA
Follow @BuyMartian on TKTK | IG | TW | YTube | FB | Pinterest
THE BLOG
CLICK HERE TO SUBSCRIBE | CLICK HERE TO VIEW
OUR OTHER STORES
 © comp735 ™ LLC All Rights Reserved. No unauthorized use or duplication permitted.
Disclaimer
This item is
made-to-order and the materials sell extremely fast. If the supplier has run out of the items needed for your order we will offer an alternative option for the situation. All of which will be communicated via the e-mail provided with your order.

Disclaimer